Introducing Audition Desk
Our web app to help Producers and Voice Actors improve and enjoy timed audition requests. Audio is recorded in perfect sync with video, perfect for dubbing or lipsync voice overs; just import directly to our DAW for post tasks. Reach our growing pool of professional voice talents or participate in any open casting call available, fast and easy. Compatible with the latest versions of:
Post an Audition request
By either uploading a local video or using a YouTube or Vimeo link so actors can get access to details like references, budgets, character profiles, deadlines, etc., share it with your talents also you can upload a timed script to speed up the process and improve the actor's experience.
Reach without limit
Our professional pool of voice actors get notified firsthand, but you can share your audition request link with your own talent pool or studio partners, so they can participate without need of an account with us, we understand the value of their privacy.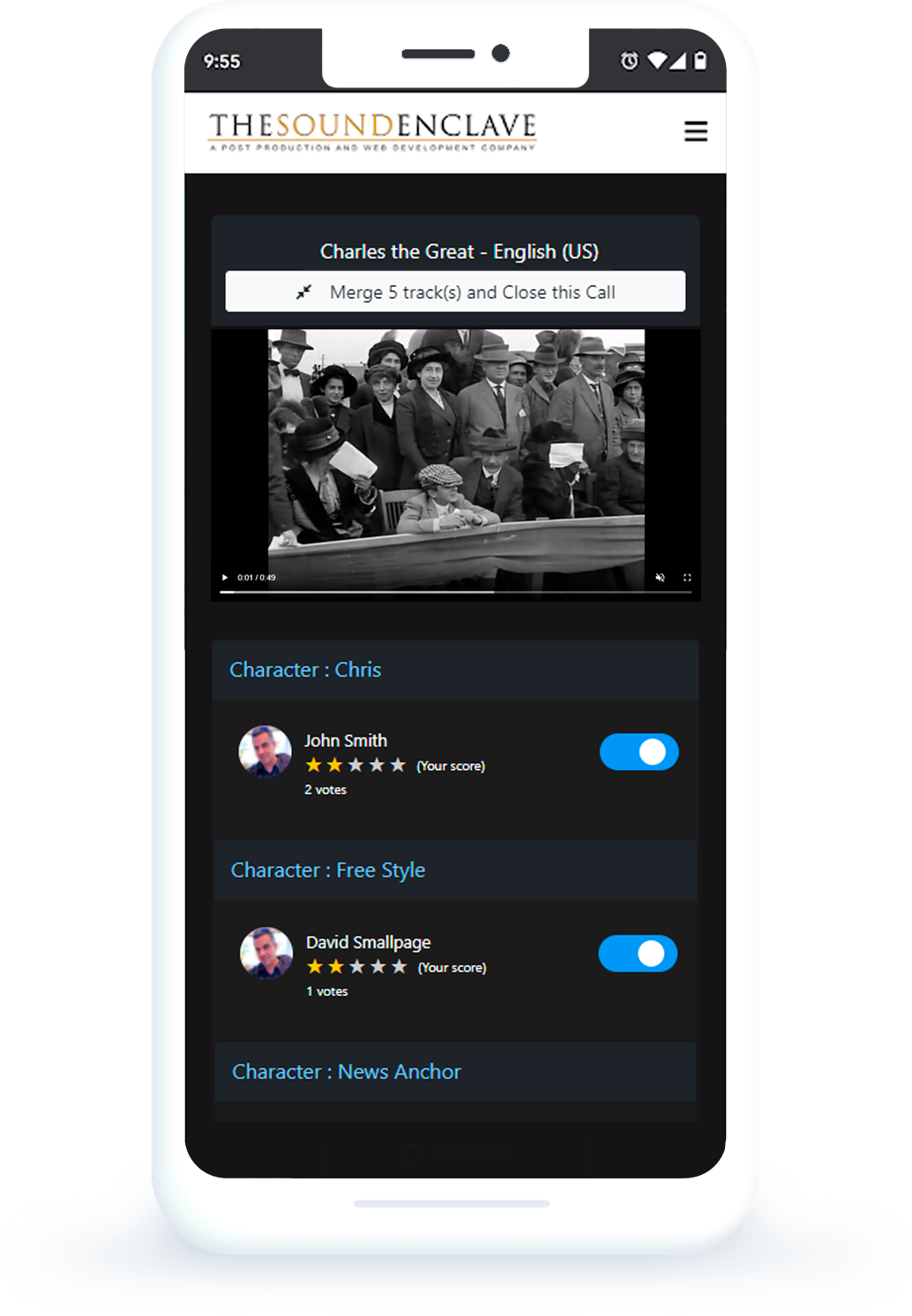 Be surprised
Discover a new world of opportunities and talents with different recording capabilities and evaluate key elements like audio quality, experience and lip sync if needed in a single place. Anyone with a good internet connection can participate from a computer or a mobile device anytime, anywhere.
Choose the right ones
As a producer, you can evaluate each voice individually or as a group to help decide the best options for your project. Merge the final selection to share it with your team or client and, once approved, simply contact the actors for further details.
Join our talent pool
We are always looking for professional voice actors, join us for free.
Subscribe to our Newsletter
We normally don't send newsletters, but from time to time we do have important news to share about our projects.
Sign up to be the first to know!.