One tool to rule them all!
Dubbing Desk © is the solution to improve production times in your localization or dubbing company.
Set your team in the same page and keep them organized.
Dubbing Desk © is a web application built based in the actual needs of the dubbing studios and their workflow.  With the aim of optimize the delivery times, avoid jumps in the production chain and display in organized and friendly way, all the production chain stages and involved departments in the dubbing process, Dubbing Desk © born as a solution to your problems, no more paper and no more information gaps in the way. 
Dubbing Desk © has been developed since 2013 and is in production in several localization agencies in Venezuela and the US with 100% satisfactory results. As a Web App, Dubbing Desk © is to be used as a intranet in your local network, allowing access only to authorized staff from any computer, tablet or mobile device using only a internet browser like Google Chrome, Firefox or Edge.
Dubbing Desk © is a intranet and must be set it up by our technical team, in a dedicated server, in order to have all the dependencies properly installed and configured, as well to purchase a core use license and plugins based on your needs. 
System minimal requirements:
64 bits OS Server, Windows 10 Pro o Windows Server 2016.
1 GB NIC.
8Gb RAM
Intel® Xeon® E3-1225 v3
HHD 300 GB @ 7200 rpm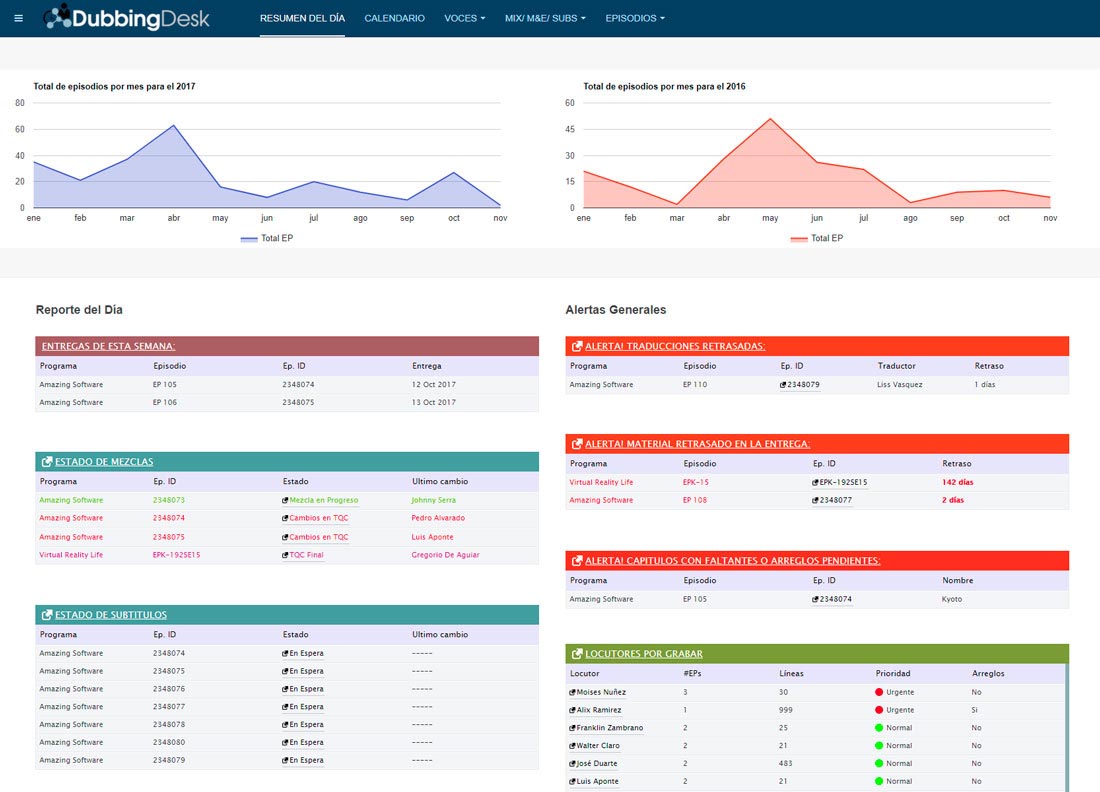 We have a website dedicated to this tool
If you want to learn more please visit the app web site.